April 28th 2022
NE14 a round up?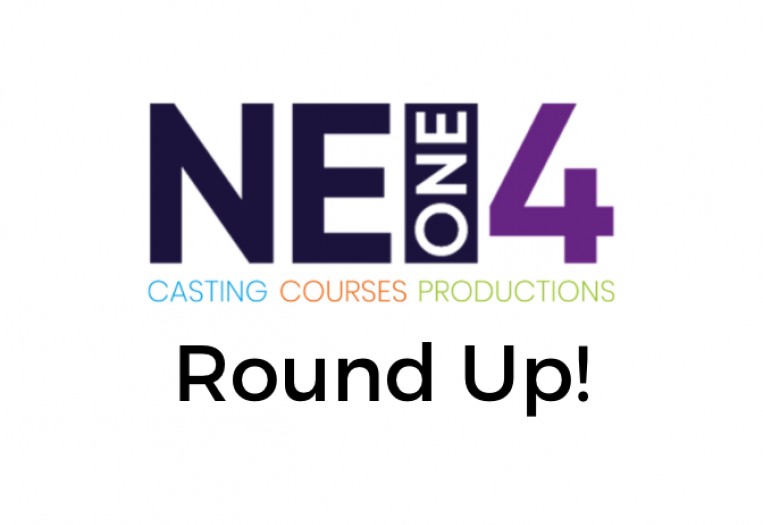 Rebranding!
It's been a busy start to the year... mainly because we have launched our BRAND NEW WEBSITE! With that, we have new logos and have a bit of a rebrand. Moving forward, we have 3 separate companies...
NE14 Casting - which is the NE14 that you know and love! This side of the company handles casting, our SAs and most of the work that gets you in your favourite productions like 'Vera' and 'The Dumping Ground'!
NE14 Courses - where you can nurture your performance skills, meet new people and really grow as a performer! You can find our currently available courses at https://www.ne14tv.com/courses - hopefully we will see you there!
NE14 Productions - here we handle the behind the scenes things! We offer production services such a video editing, filming and location services. We are also a CIC - a Community Interest Company, with all profits going back into the company to help us create new opportunities, do outreach work within the community and help uplift the people of the North East!
On Set!
We've had some great casting opportunities this year so far, with old favourites like 'Vera' but more excitingly, a few feature films! We can't reveal too much just yet but we are sure a few of you know what we are talking about...
A few of you might have worked with the NHS on some training films, or a couple of advertisements. NE14 have done some work on a few music videos, a pilot for a new comedy show and some photographic shoots for companies like Tommee Tippee! Behind the scenes we've had chaperones out on 'The Dumping Ground' and worked some promotional events too.
We've even currently got Ken Loach up in the region so keep those profiles updated!
Courses!
Finally, we've got some fantastic new workshops available! We are currently running a 'Script Reading and Performance Workshop' and a 'Mini-Monologue Workshop', both are fabulous if you want to get a little more experience under your belt, ready for your next performance.
You can buy your tickets here - https://www.eventbrite.co.uk/o/ne14-43738127623
As always, make sure to keep checking emails for work offers and be sure to follow us on all social media platforms (you can find links at the bottom of the page!)!
All the best,
Team NE14 x
Back to blog