November 17th 2023
NE14 x Karbon Homes at Merton Lodge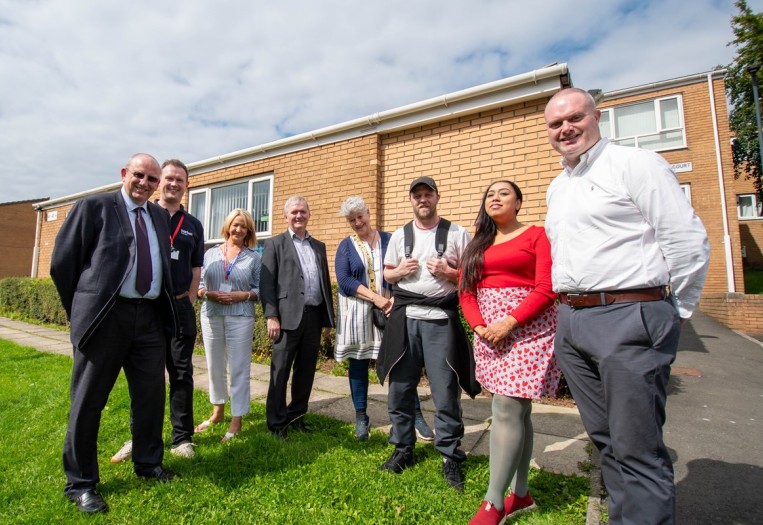 At NE14, we place outreach at the heart of all we do. Our motto has always been 'creating opportunity in the North East' and every year we take part or create new projects that support our local communities across the North East and help create pathways into Film and TV, especially for those who have been traditionally excluded from the industry.
In 2022, we were privileged to be asked to take control of Merton Lodge, a disused community centre in Benwell, Newcastle belonging to our partners, Karbon Homes. Over the last year we have ran classes, courses, workshops, cultural events and now run a weekly session for local children. NE14 Director Bessies says...
"I love being in the community and I love people caring about where they live. Having a place where people can engage with one another and where they feel safe and supported, is key to any thriving community."
"When Karbon Homes approached me about taking over the running of Merton Lodge I jumped at the opportunity. I'm from Benwell originally, the area is very close to my heart, and I wanted to play my part in supporting this community and making it a great place to live."
Thanks to NE14, Merton Lodge now hosts The Bread and Butter Thing, providing low cost food for local families, helping combat deprivation and food poverty in the area. The project also helps unite the community and create opportunity for cultural and social events, as well as encourage locals to sign up for paid work in Film & TV.
Our next project will see the creation of a community laundrette, to help residents save energy over winter and use less carbon as a community. Laundry is one of the biggest expenses within British households, compounded by the extra energy needed to dry clothes effectively, not to mention that high humidity in the home (from drying clothes without proper ventilation) can lead to mould, causing health issues. The Merton Lodge Dryer has already been installed and is proving popular with residents.
Paul Fiddamen from Karbon Homes says...
"It is really important to us that we invest in communities, going far beyond what people might normally expect from a landlord. It's great to be able to support projects like this that make such a difference to communities and that give the people that live there a chance and a platform to build from."
As we enter 2024, NE14 is very excited to take the next steps in rebuilding Merton Lodge. If you would like to get involved or host a community session at Merton Lodge, please contact us directly.
Back to blog